"It's not just about creativity.
It's about the person you're becoming while you're creating."
– Charlie Peacock
If you're a beginner just starting to explore your inner artist or used to do art and need to reconnect to your creativity, here you will find everything you need to jump start a creative practice in mixed media. If you have prior experience with mixed media, I also offered are a range of courses that cover different mixed media techniques to help you grow as an artist.
I offer the basics such as Color Mixing Essentials, Mixed Media Basics and Mixed Media Minis. I also offer a range of courses that will help you stretch your mixed media skills and learn some new and fun projects.
In my courses you will experience my unique approach to learning art making. I believe in finding beauty in imperfection, not having it to be anything specific, surrender to the creative process without judgement and most importantly have FUN!
Why Create in Mixed Media?
Mixed Media allows you to create without the pressure of having to be artistic, know how to paint or draw. You're free to experiment and be spontaneous in whatever you create. It can be abstract, collage, an assemblage of found objects, art journaling or a blend of different applications. Also mixed media is forgiving, you have the freedom to change, alter what is happening on the surface. So, your art is open to evolving and transforming.
When we invite accidents or mistakes to happen we discover beauty in the imperfections. Mixed media is the perfect medium to allow yourself to explore your own creativity.
This is why I love working in Mixed Media
and especially teaching it :)
"Wholehearted encouragement..."
I cannot imagine a more thoughtful, generous, encouraging (not to mention talented) teacher – and one that so clearly recognizes that the thing so many of us struggle with is how to get to the destination, as uncomfortable and surprising as it might be and still enjoy the journey. That understanding comes across so clearly in Lisa's classes. She really has a wonderful way of balancing gentle guidance with a wholehearted encouragement just to play and have fun and even take chances. – Nicole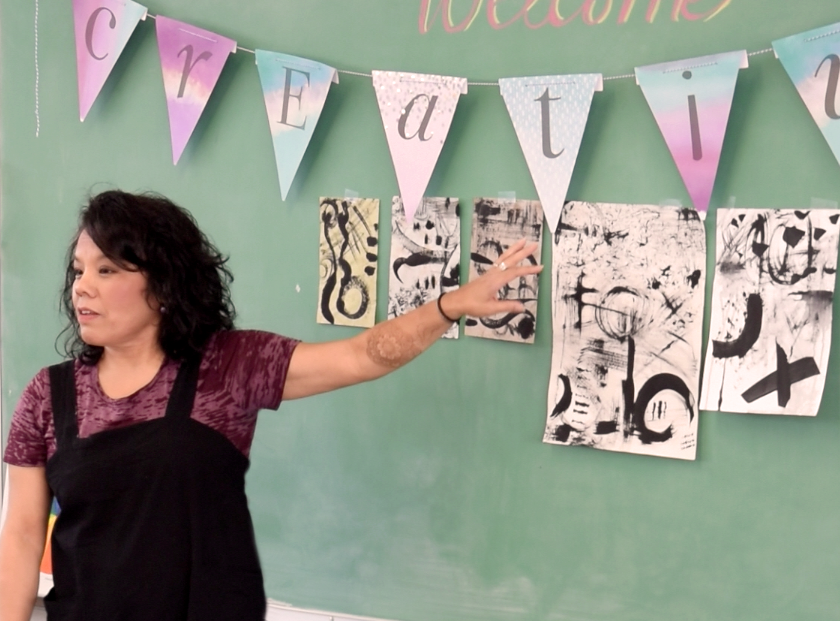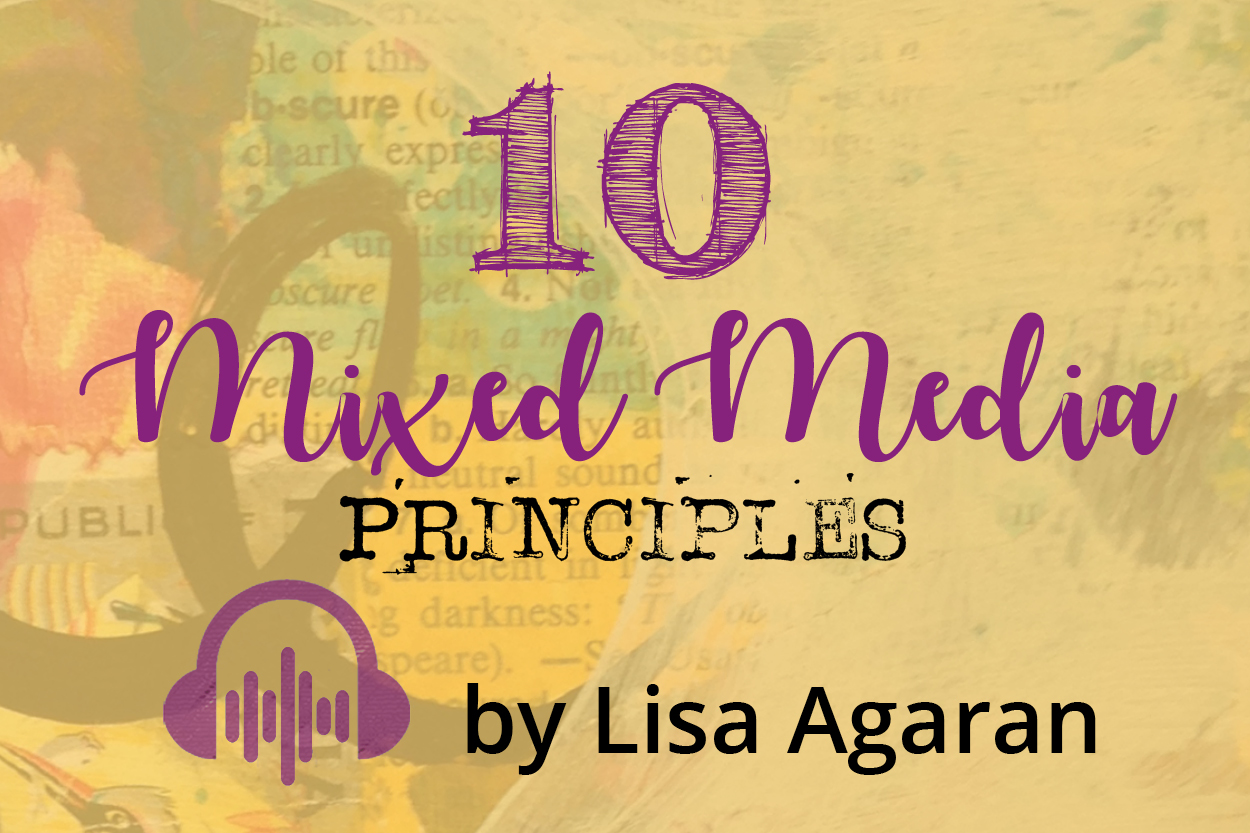 Stay Creative! Stay Connected
Stay up-to-date on upcoming workshops, retreats & LIVE Zoom courses. Join my email community and instantly get a FREE 10 Mixed Media Principles Printout & Audio version as I explain in more detail each principle and how each one can apply to your creative process.