Mixed Media Art is the ideal medium to explore your creative side without the pressure of having to be artistic or create a perfect piece of art. Have fun using a variety of mediums and techniques. 
By combining collage, acrylic painting, layering, found objects and more, you're free to experiment and be spontaneous in whatever you create. During the process we invite accidents and mistakes to happen, while finding beauty in the imperfections.
In this online course I take you step-by-step on how to create a mixed media piece that has dimension and interest. I'll walk you through from start to finish on how to apply various mixed media techniques so that you experience and understand the richness of the layer process. 
If you've never tried Mixed Media before, this online course is the perfect way to get your feet wet.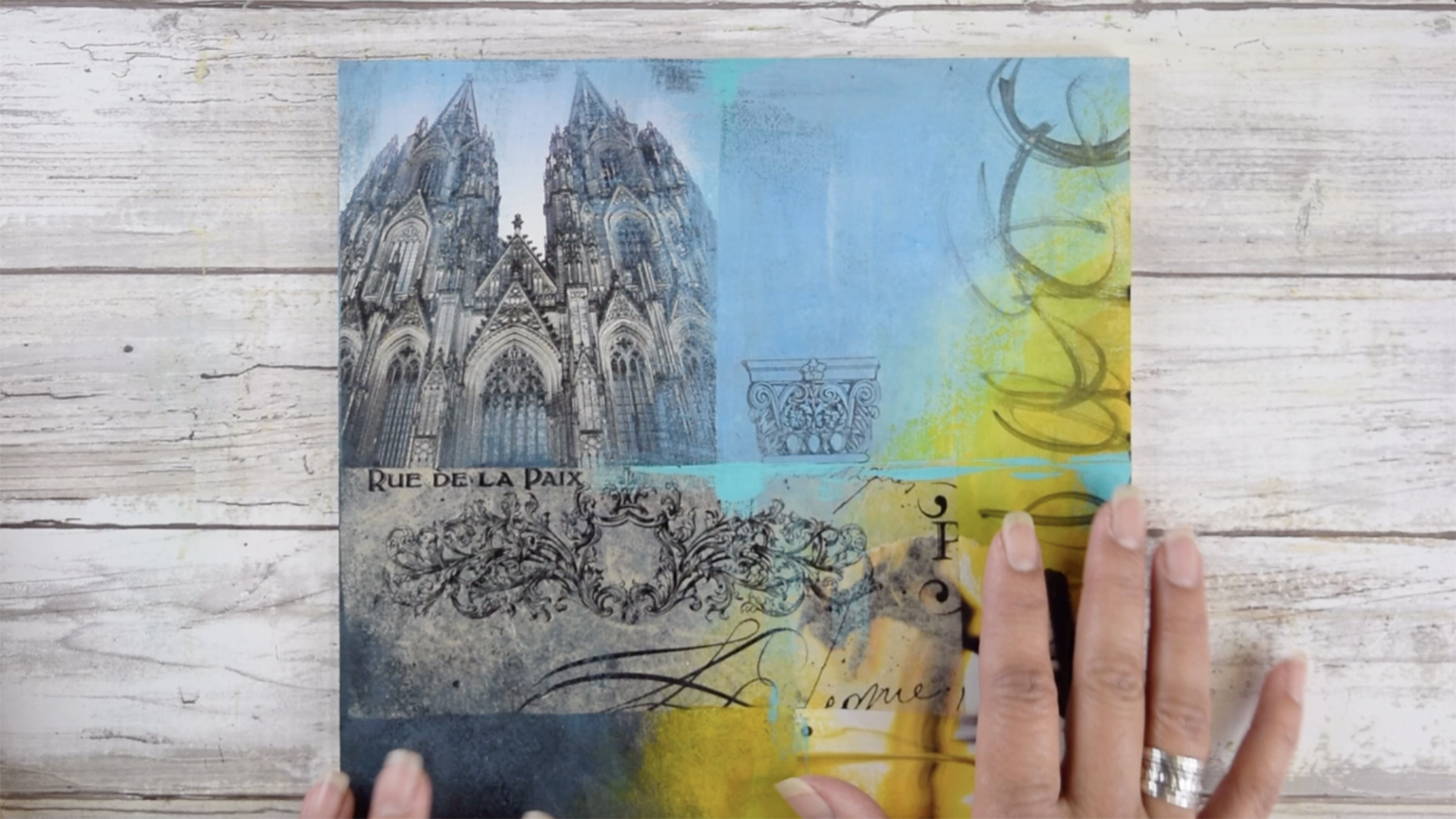 Incorporating Collage
Learn one of the basic ingredients to working in mixed media — collaging. Placement and adhering your collage materials is an important skill to have.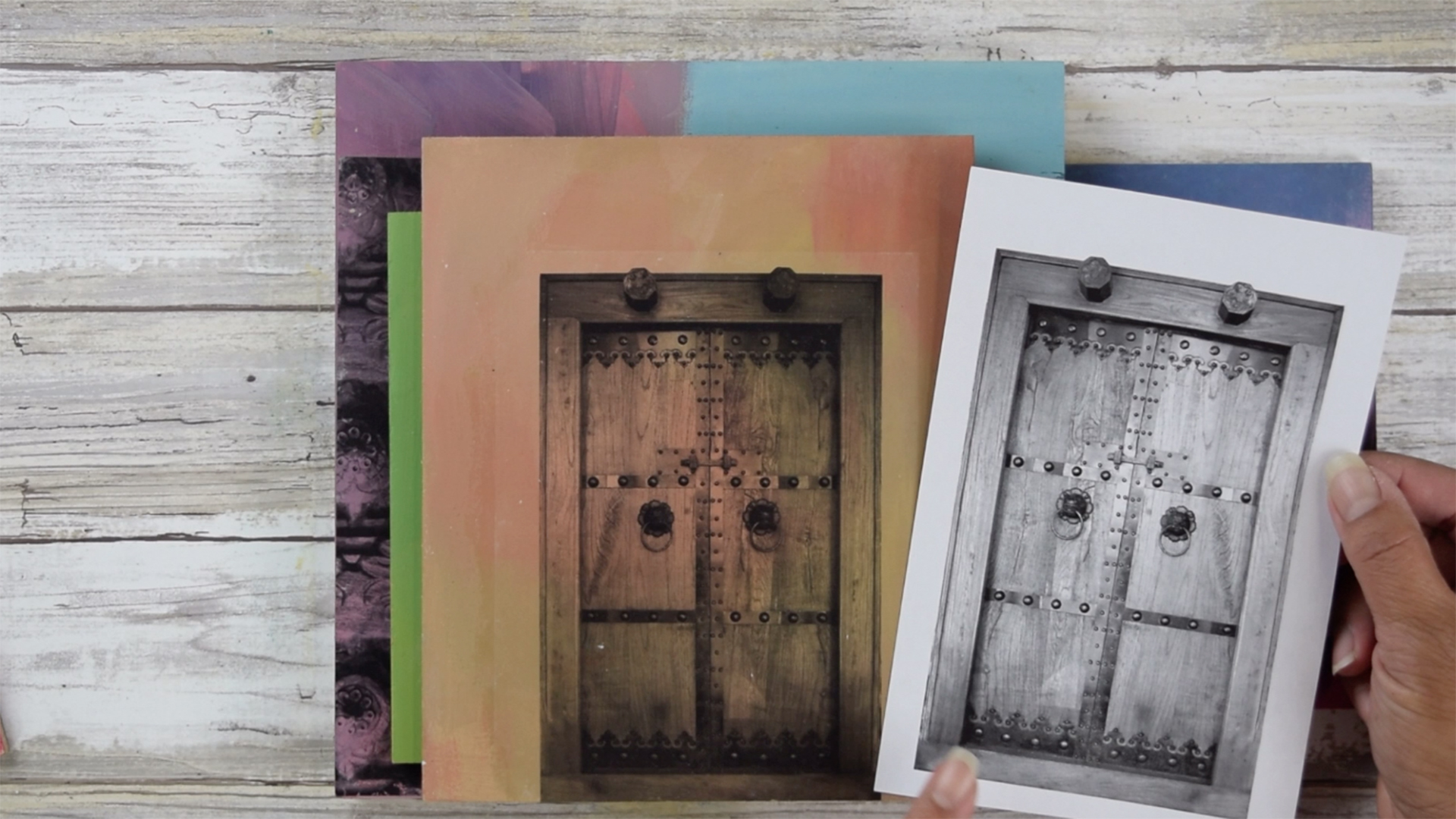 Image Transfer
Image transfer is a creative technique to incorporate your own photography and personalize your mixed media piece.
Found Objects
Adding found objects can be a fun way to enhance your artwork. It adds dimension and interest to a two dimensional painting or mixed media piece. Create simple compositions through object placement.
What You Get
Over 3 hrs. of easy to follow Instructional Video with Lisa
Downloadable PDF of Supplemental Material 
- Easy to follow step-by-step instructions for each technique
- 10 Mixed Media Principles Printable Infographics 
- Printable collage words for incorporating text
- Samples of compositions & layouts to use as a guide
- Materials List
...and more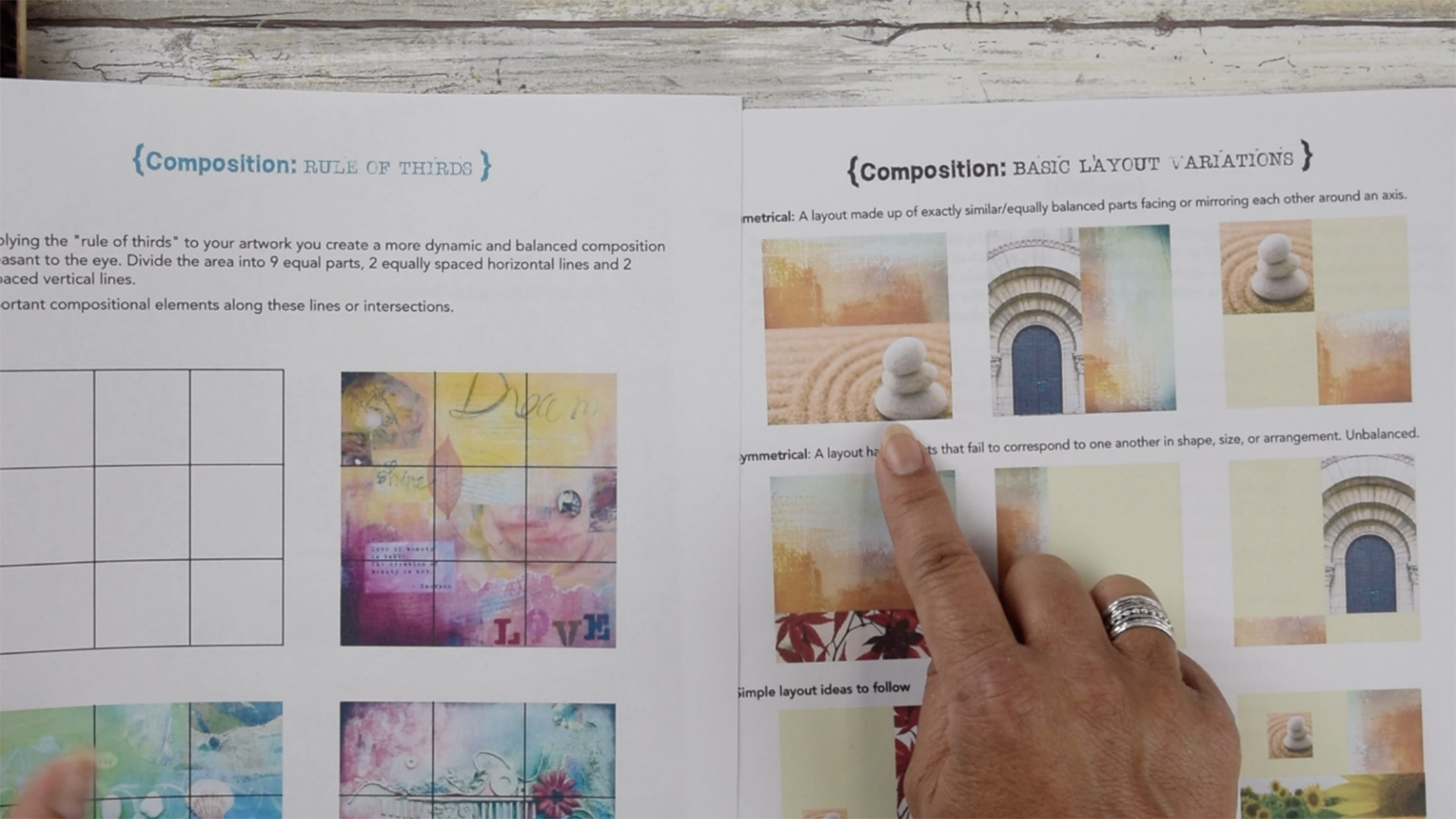 Printable Supplemental Materials
Includes easy to follow step-by-step instructions for each technique, composition layout samples, my 10 Mixed Media Principles infographics, materials list and more.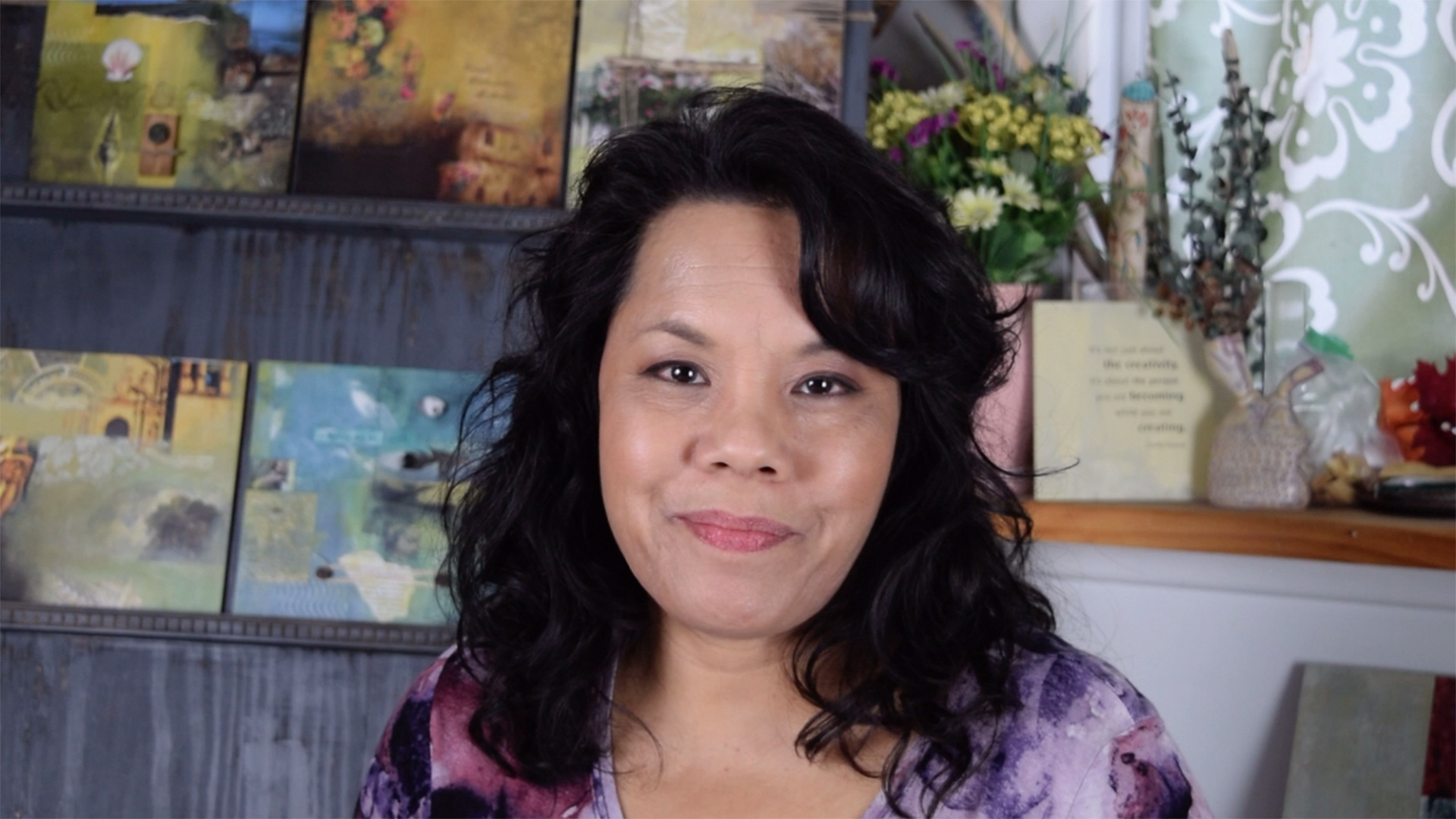 Easy to f



ollow instructional videos with me
I help guide you each step through the process so that you feel comfortable creating in mixed media. I not only provide you the basics, but also the encouragement to play.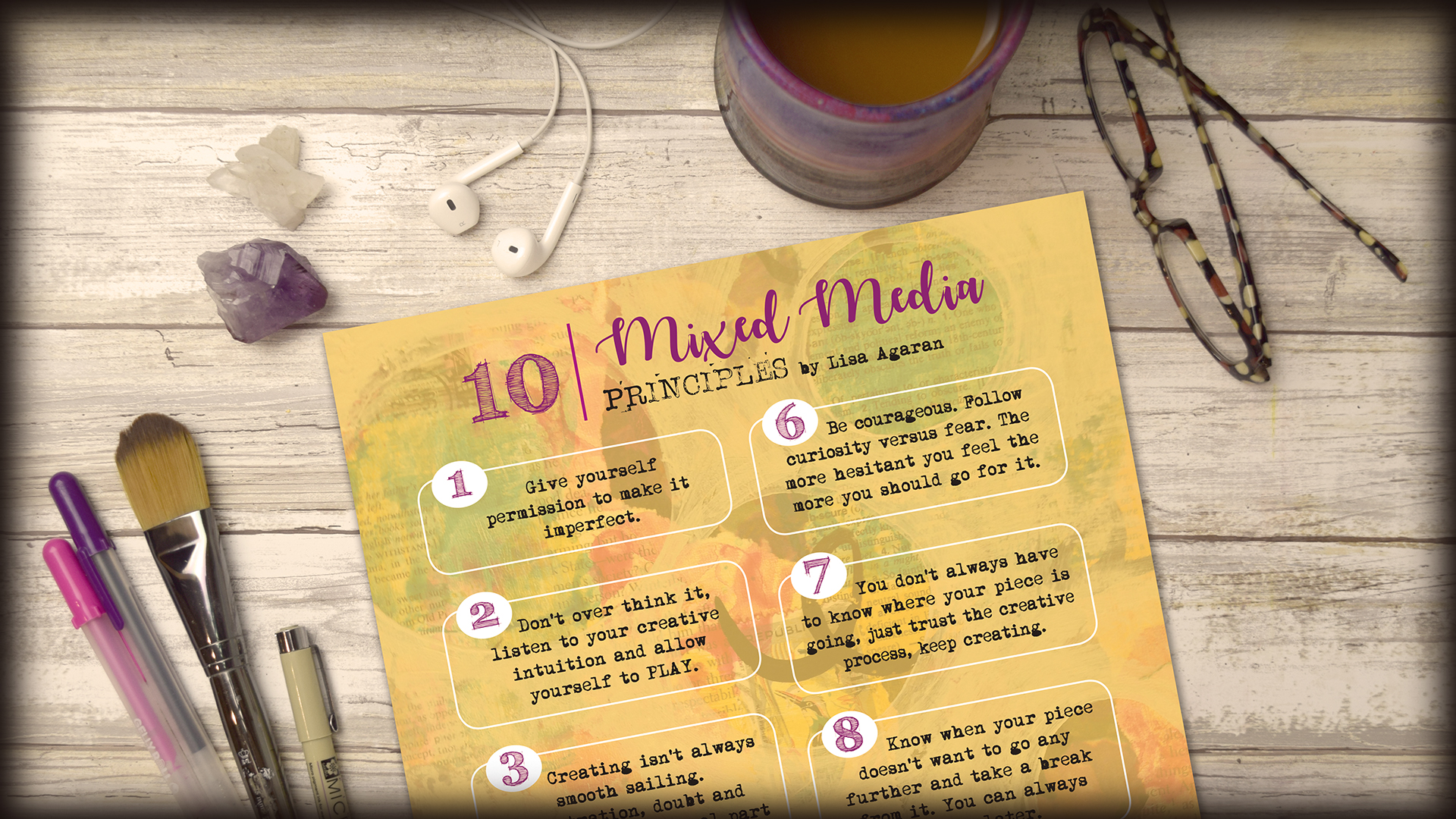 My 10 Mixed Media Principles Printout & Audio
These principles will help encourage you to have fun and be loose with your creative process. The audio version goes into more detail on how to navigate your creativity with mixed media.
I'm a professional mixed media artist and have been teaching a variety of mixed media workshops for the last several years. I have an extensive background in art & design. I'm a licensed therapist and creativity coach. So, I understand the ins & outs of the creative process. Especially what it means on a personal level to be able to express yourself creatively.
I love helping students get passed the obstacles getting in the way of their personal artistic journey. With an encouraging and safe space, I help them uncover their true creativity and discover that they ARE an artist.
Mixed media is the perfect medium that allows you the freedom to get messy and explore what organically unfolds. You'll be surprised at what you can create when you're given the permission to not have it be perfect and to PLAY!
In my courses, I share my experience and knowledge working in mixed media and the different techniques that can make your pieces rich with layers and dimension. I give you the basics for the different techniques and then encourage you to follow your own creative intuition.
I hope you have fun & enjoy the course.
To learn more about my story visit my website at TrueCreativityWithin.com