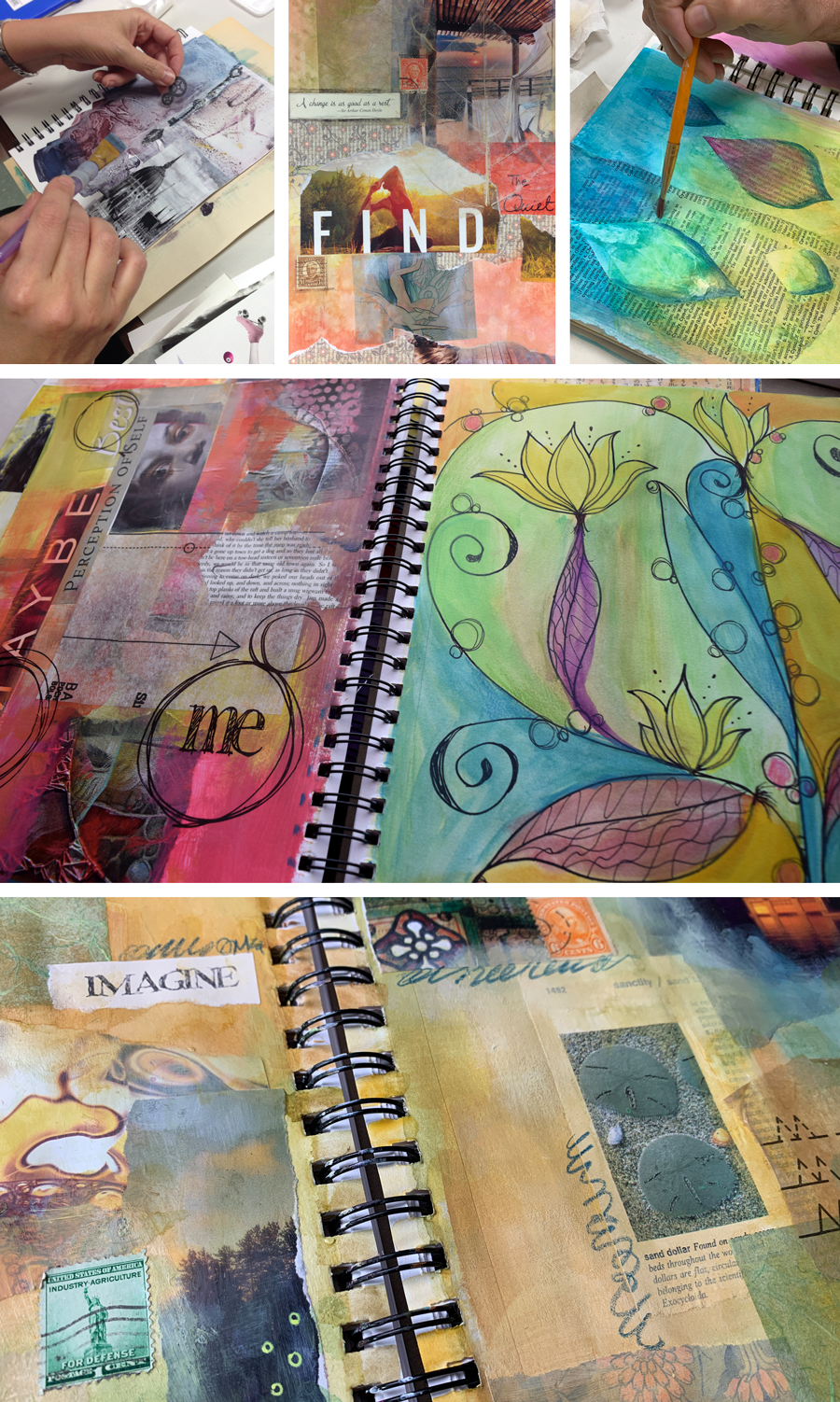 Throughout history, art journaling has been used by artists as a tool for capturing ideas and inspiration. Art journals have also been a common place to record trips, memories and one's legacy. But it can also be a transformative tool to utilize during life's transitions, when you need to gain some clarity on a major decision or just need to process thoughts and feelings in a visual way. 
Unlike a writing journal where you are using the linear part of your brain, art journaling can go deeper. Studies have shown that creative expression can capture unconscious thoughts that we may not be aware of, which can lead to self-discovery and connecting more deeply to our inner wisdom. 
Art journaling can be a tool in helping us to feel more empowered, grounded and heart centered, especially during life's challenging life experiences. It can be a creative form of self-care.
If you keep a regular writing journal, but are looking to add a visual quality and depth, art journaling is the perfect addition
It can also be the ideal way to to begin a creative practice, especially if you are new to art making or any form of artistic expression. In your art journal you are allowed to get messy, be imperfect and create without any prior art experience. It can become a safe place to explore your creativity and PLAY!
In this online course, Lisa will teach you the basics to art journaling as well as a variety of fun and easy techniques to fill your journal pages. She will also cover ways to take your creative practice on the road and how to utilize journal prompts to keep you inspired.
A Look At What's Inside
(Click on arrow to view entire course outline)
Quality Video Tutorials and Clear Demonstrations & Instructions
Also Included Are These Extra Bonuses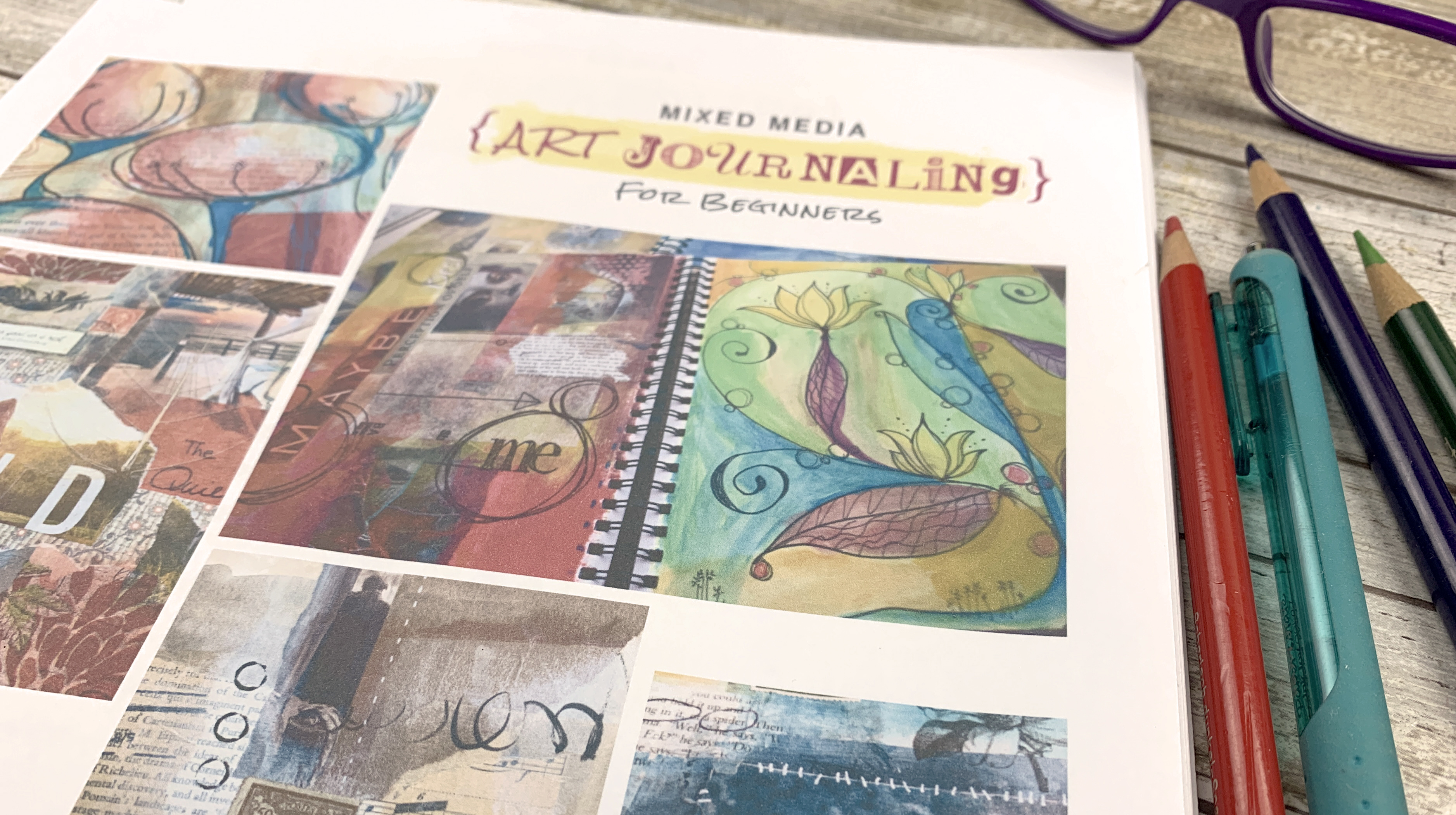 Printable Book of Instructions
Lisa believes the best way to learn something new is to watch, listen and read. Therefore, all the techniques demonstrated in this course are also provided in detailed printable
step-by-step instructions.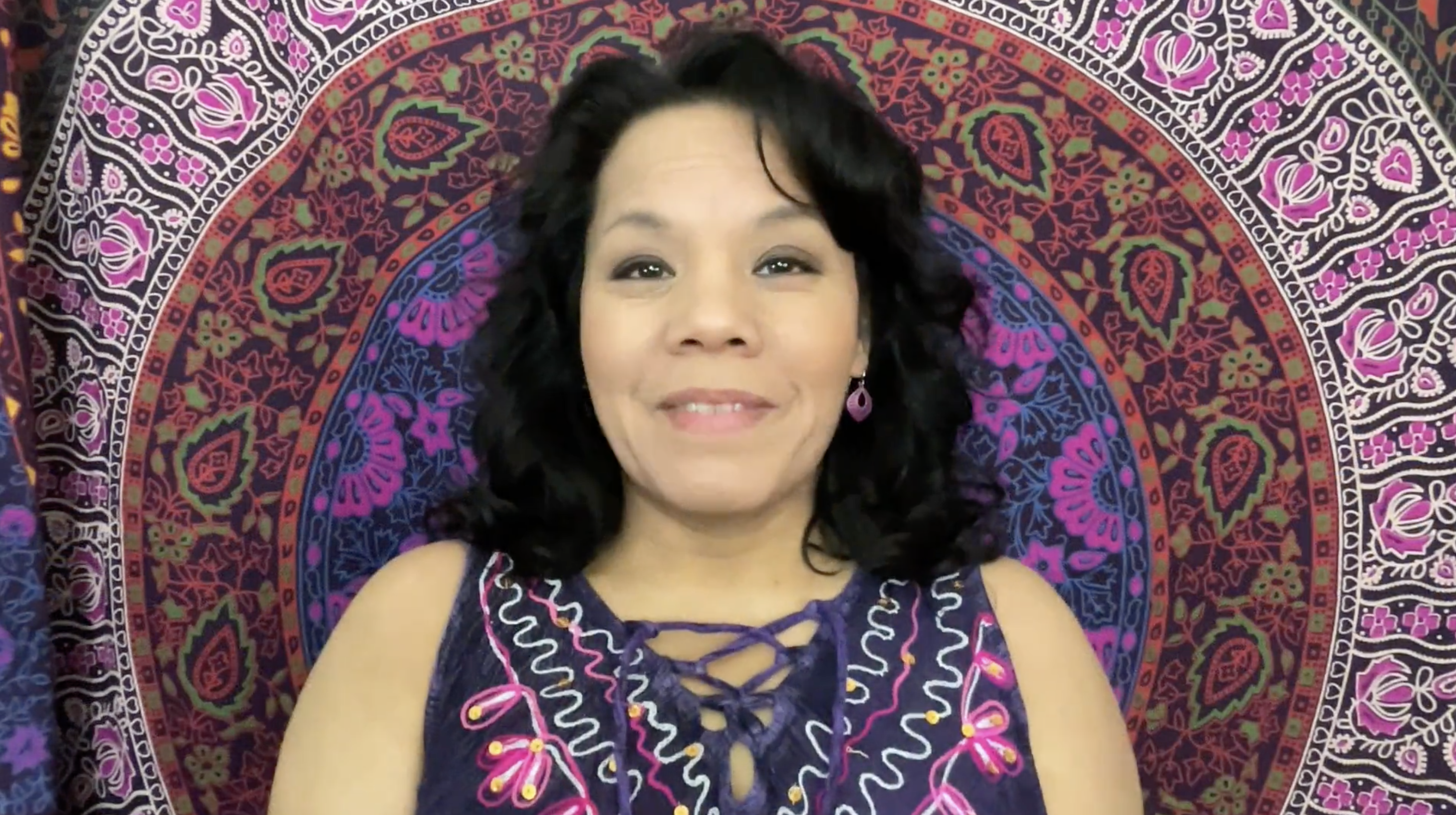 Midway Check In by Lisa
Because Lisa understands how the creative process works, she knows that frustration & self-doubt can come up when you're learning something new. So, she has included a "Check In" segment to help touch base with you, keep you motivation and give you encouragement not to give up.
Bonus: Guided Visualization
As an added tool to your creative practice,
included is a Guided Visualization narrated by Lisa to help you get centered and present before you begin to create in your Art Journal. The perfect way to enter your creative mindset.
Here are just a few techniques covered in this course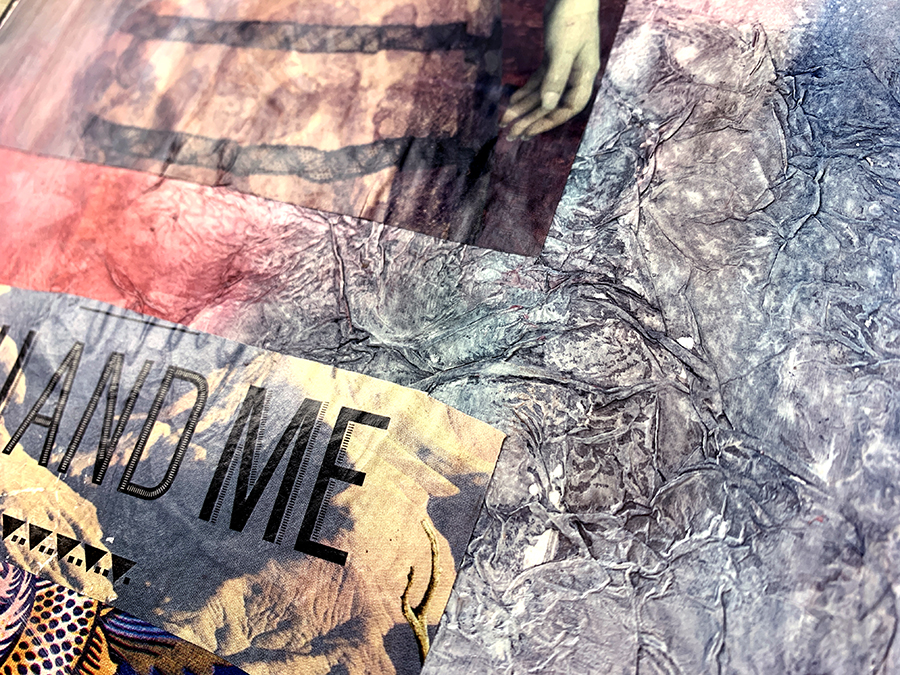 Adding Texture to Pages
Adding textures to your pages can provide
a different feel and look to your art journal.
It adds dimension and a tactile feel to the surface.
Textures can also be combined with other
techniques on the page such as collaging,
doodling, incorporating fabric, etc.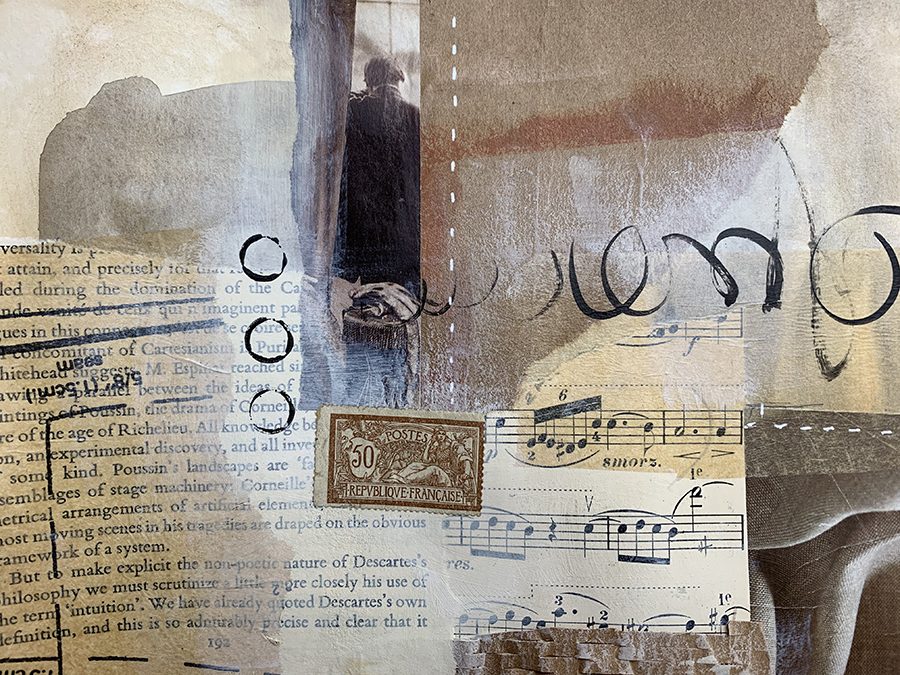 Create Different Looks
Sometimes it's fun to play with a monochromatic color palette to create a mood or just to give your journal pages a different look. The definition of monochromatic is using different tints & shades of one color.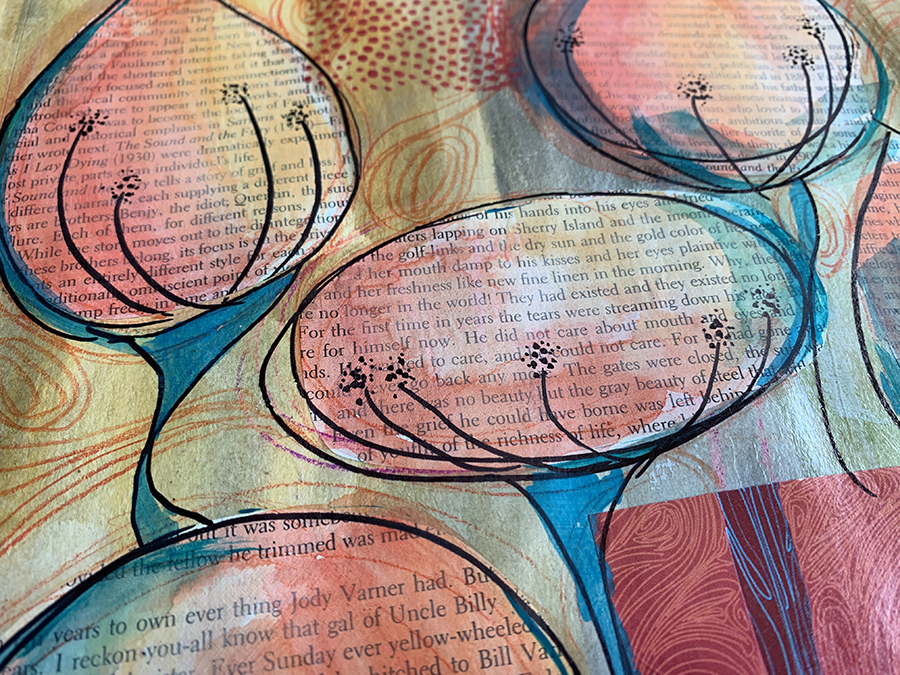 Text Collage & Doodling
Learn how to combing text collage and doodling to create a fun, creative and interesting page. You can also use pages of text to create an interesting background to start from.
Hi I'm Lisa!
I'm a professional mixed media artist and have been teaching a variety of mixed media workshops for the last several years. I have an extensive background in art & design. I'm a licensed therapist and creativity coach. So, I understand the ins & outs of the creative process. Especially what it means on a personal level to be able to express yourself creatively.
I love helping students get passed the obstacles getting in the way of their personal artistic journey. With an encouraging and safe space, I help them uncover their true creativity and discover that they ARE an artist.
Mixed media is the perfect medium that allows you the freedom to get messy and explore what organically unfolds. You'll be surprised at what you can create when you're given the permission to not have it be perfect and to PLAY!
In my courses, I share my experience and knowledge working in mixed media and the different techniques that can make your pieces rich with layers and dimension. I give you the basics for the different techniques and then encourage you to follow your own creative intuition.
I hope you have fun & enjoy the course.
To learn more about my story visit my website at TrueCreativityWithin.com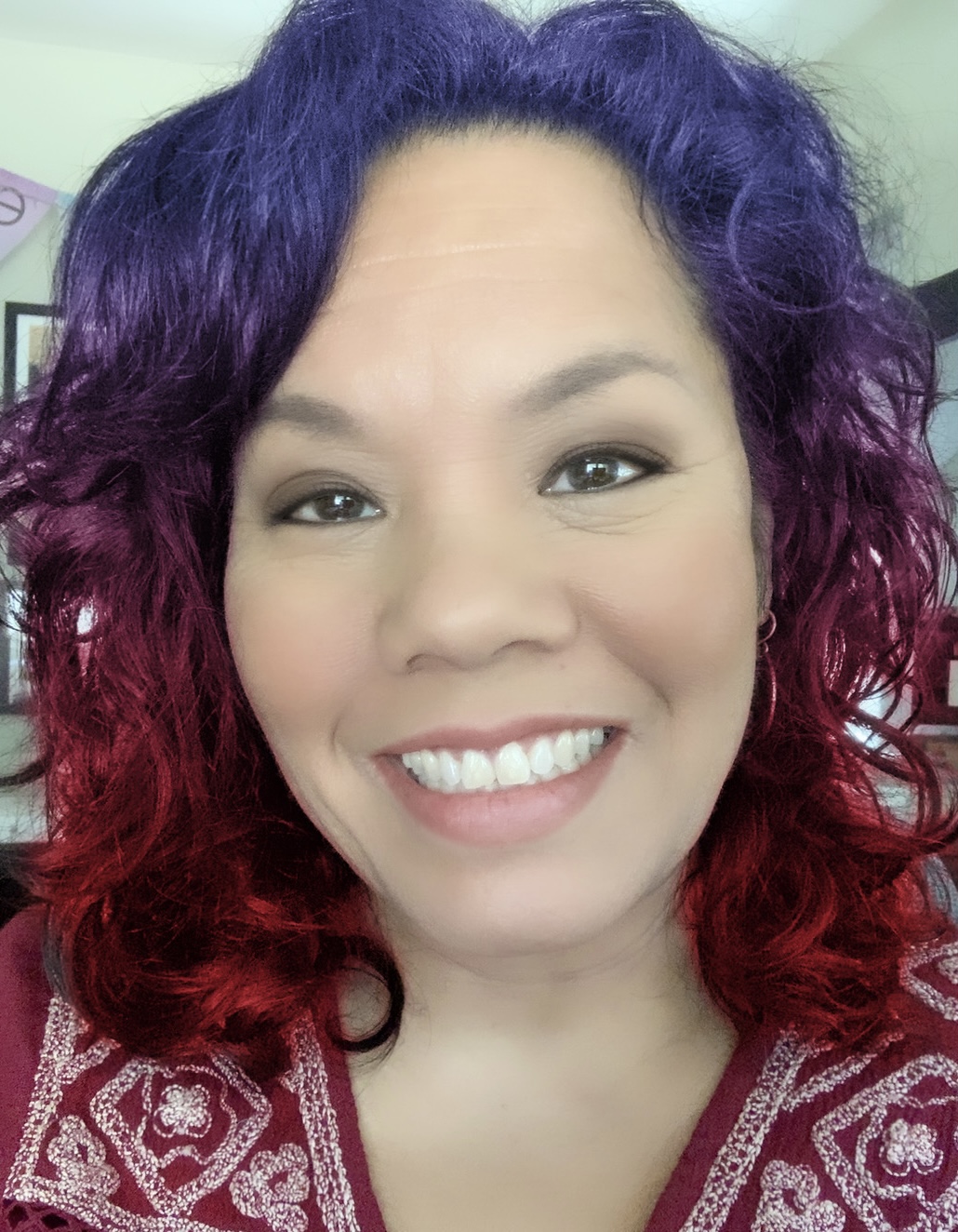 You may also be interested in these other mixed media courses
Continue your creative journey and growth. Here are other courses that will help you continue learning new techniques and develop your develop your mixed media skills.
Check your inbox to confirm your subscription